Wilson Combat Paul Howe Rifle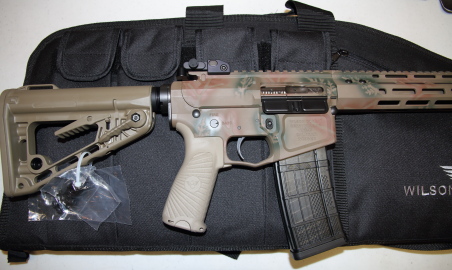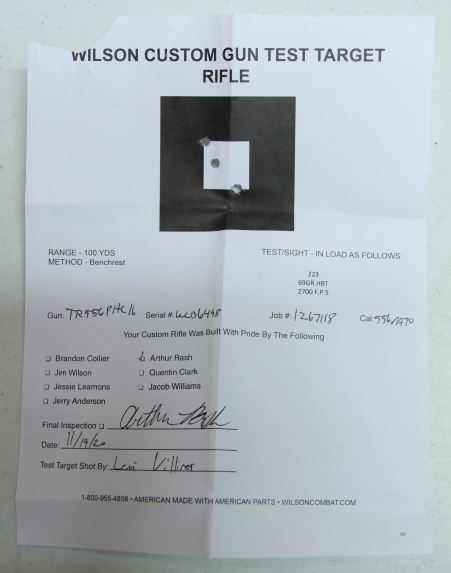 List price $2700.00 IN STOCK!
Call or email today for YOUR price!


Specifications:
5.56 NATO
Billet Upper (Flat-Top) and Billet Lower Receiver
Wilson Combat Paul Howe Match Grade 16" Barrel, 1-8 Twist
Mid Length Gas System with Lo-Profile Gas Block
1/2"x28 Threaded Muzzle with Accu-Tac Flash Hider
Wilson Combat 13.8" M-LOK® Rail
Wilson Combat/BCM Starburst Gunfighter Grip, Flat Dark Earth
Wilson/Rogers Super-Stoc®, Flat Dark Earth
Wilson Combat TTU (Tactical Trigger Unit) H2, 4.5#
Premium Bolt Carrier Assembly, Nickel Boron
Standard Buffer with 40 Coil Chrome Silicon Flat Wire Buffer Spring
Flip Up Rear BUS with CSAT Aperture
Daniel Defense Fixed Front Sight
Armor-Tuff® Finish applied over Mil-Spec Hard Anodized Upper/Lower Receivers (Flat Dark Earth Base Camo)


Wilson Combat CQB - 9MM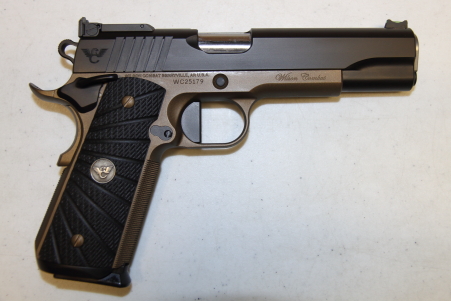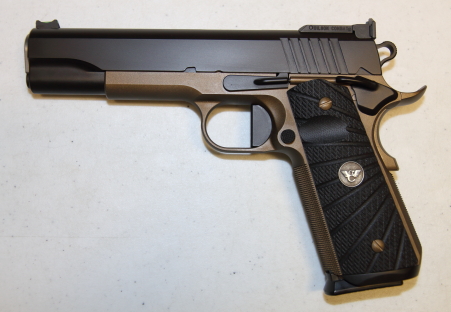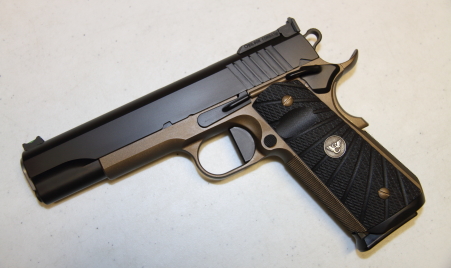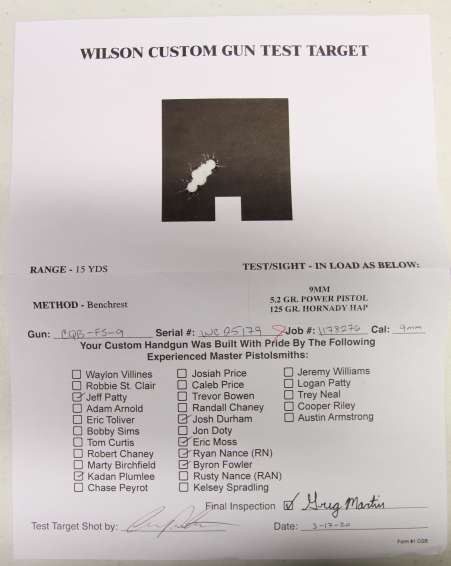 List price $3510.00 IN STOCK!
Call or email today for YOUR price!


Specifications:
Wilson Combat 5" CQB - 9MM
Black Armor Tuff Slide and Controls
Burnt Bronze Frame
Omit Front Cocking Serrations
Wide Rear Cocking Serrations
One Piece Round Butt Magwell
Countersunk Slide Stop - Flatten Pin
Bullet Proof Ambi Safety
Ryan Wilson High Grip Frame Modification
Flat Trigger Pad
3.5lb Trigger
Low Mount Adjustable Rear Sight with Battlesight Blade
Green Fiber Optic Front Sight
Omit Slide Markings
Keep Wilson Logo at rear of slide
'Wilson Combat' laser engraved right side dust cover - Edwardian Script
2 Ten round magazines


SIG / Wilson Combat P320 Carry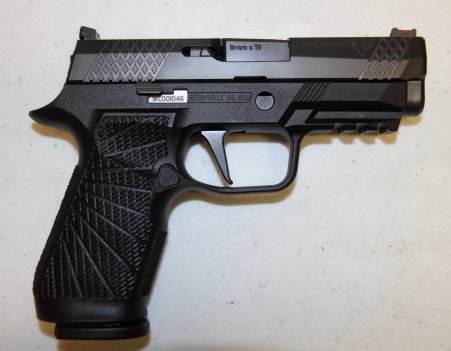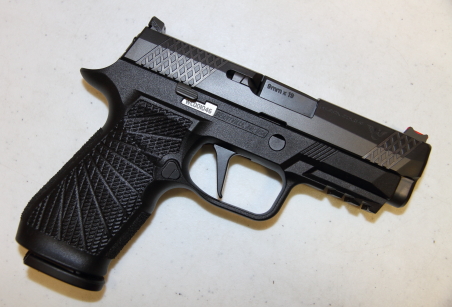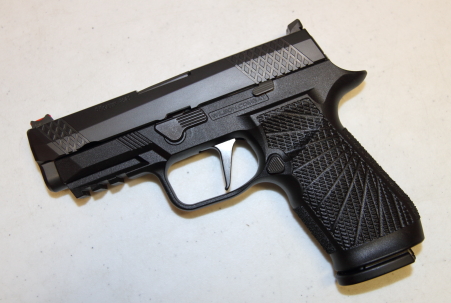 List price $1350.00 SOLD! - More on order!
Call or email today for YOUR price!


Specifications:
3.9" Barrel - 9mm
Wilson Combat P320 Carry II Module
Wilson Combat X-TAC P320 Carry Slide with Machine Bevels
Black DLC Finish on Slide and Barrel
X-TAC Pattern Front and Rear Cocking Serrations
X-TAC Pattern on Slide Top
Carry Cut
Wilson Combat Logo on Slide
Wilson Combat Battlesight with Red Fiber Optic Front Sight
SIG factory magazine release
SIG factory Slide Stop
SIG P320 X-Full Size Steel trigger
2 17rd X-Series Magazines
Beveled magazine well
Rail for mounting light or laser
This gun has the Action Tune – Grayguns SIG Sauer P320 Competition Trigger System with Straight Trigger Pad