Alchemy Custom Weaponry Prime Elite - 9mm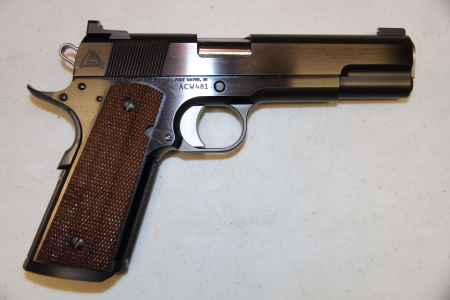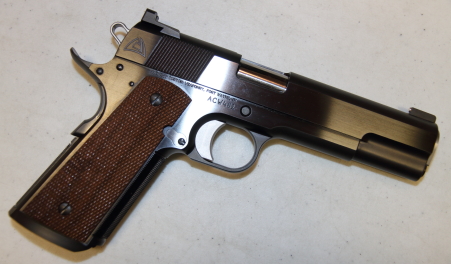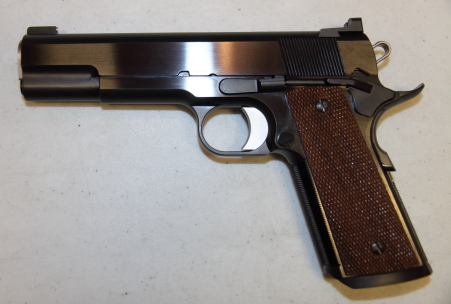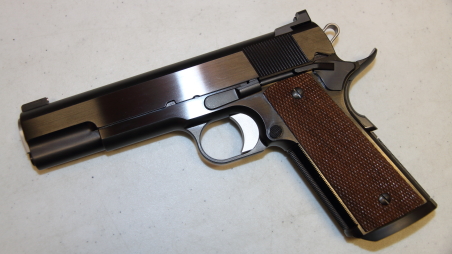 List price $3370.00 SOLD!
Call or email today for YOUR price!


Specifications:
Prime Elite
Caliber: 9mm
Elite Gunsmith Crafted Government Size 1911
Classic Styling Cues
Hand Fit Frame and Slide designed by Master Gunsmith R. Schauland
ACW High Grip Ergonomics
ACW Extended Magwell
HRT Slide Stop
Reverse Crowned Barrel
Gold Bead Front Sight
3.5 to 4.0 lb. Trigger Pull
Front Strap and MSH Custom Bordered Checkering
Hand Beveled Edges for Comfort and Style
Hand Fit Match Grade 5? barrel and bushing
Hand Polished Ignition Components
Hand Polished Blued Finish

UPGRADES:
Remove 'Alchemy Custom Weaponry' from slide
Ball Endmil Cuts


Wilson Combat CQB - 9MM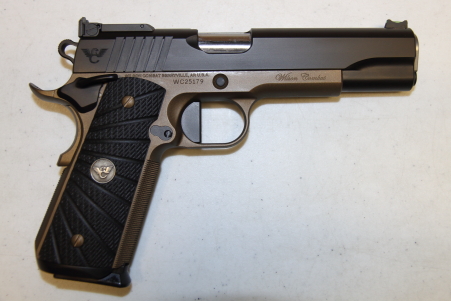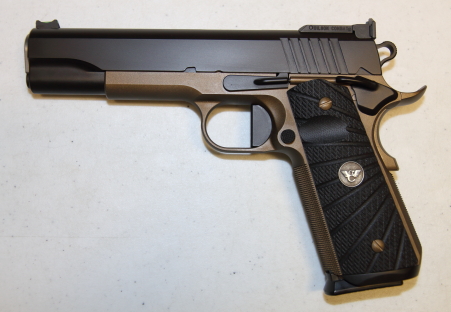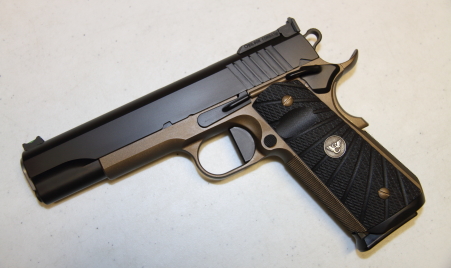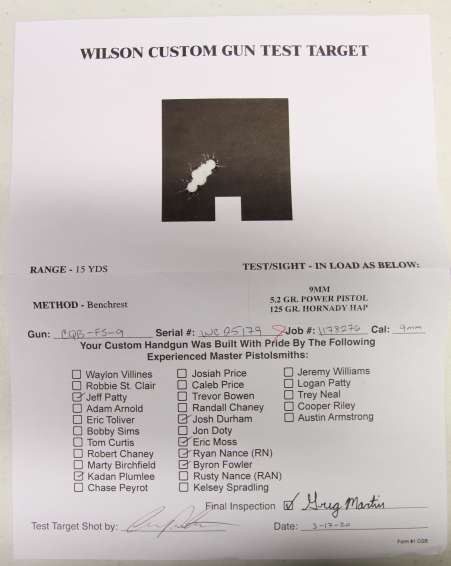 List price $3510.00 IN STOCK!
Call or email today for YOUR price!


Specifications:
Wilson Combat 5" CQB - 9MM
Black Armor Tuff Slide and Controls
Burnt Bronze Frame
Omit Front Cocking Serrations
Wide Rear Cocking Serrations
One Piece Round Butt Magwell
Countersunk Slide Stop - Flatten Pin
Bullet Proof Ambi Safety
Ryan Wilson High Grip Frame Modification
Flat Trigger Pad
3.5lb Trigger
Low Mount Adjustable Rear Sight with Battlesight Blade
Green Fiber Optic Front Sight
Omit Slide Markings
Keep Wilson Logo at rear of slide
'Wilson Combat' laser engraved right side dust cover - Edwardian Script
2 Ten round magazines


SIG / Wilson Combat P320 Carry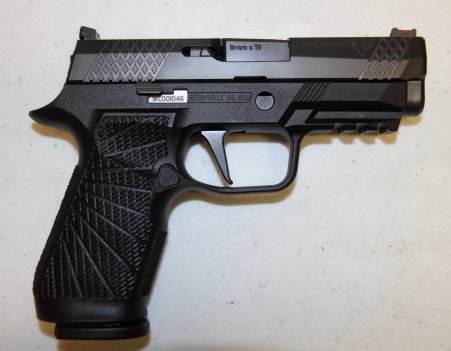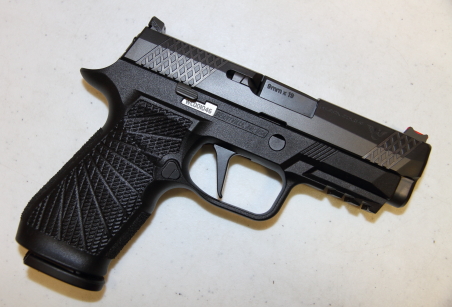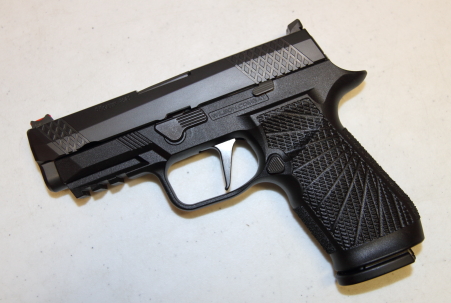 List price $1350.00 SOLD! - More on order!
Call or email today for YOUR price!


Specifications:
3.9" Barrel - 9mm
Wilson Combat P320 Carry II Module
Wilson Combat X-TAC P320 Carry Slide with Machine Bevels
Black DLC Finish on Slide and Barrel
X-TAC Pattern Front and Rear Cocking Serrations
X-TAC Pattern on Slide Top
Carry Cut
Wilson Combat Logo on Slide
Wilson Combat Battlesight with Red Fiber Optic Front Sight
SIG factory magazine release
SIG factory Slide Stop
SIG P320 X-Full Size Steel trigger
2 17rd X-Series Magazines
Beveled magazine well
Rail for mounting light or laser
This gun has the Action Tune – Grayguns SIG Sauer P320 Competition Trigger System with Straight Trigger Pad